Short Report – QA/QC Meeting Nov 2019

Meeting Date: 14 Nov 2019

Participants
LH, MG, RM, PM,SB, TB, MS, IF, SG (9)
Info
If you are (Tech-)SRP, please attend QA/QC meetings or tell LH if you can't, needed for planning of the meetings.
SRP & Tech-SRP: please prepare short statement about your site and send to to LH (max. 2 sentences)
The purpose of QA/QC meetings is to check on current, incoming data. SRPs choose specific issues we should look at together and discuss in the group. Fluxes are checked if the respective SRP wishes to do so.
Talking Points
Please move flux results from the group drive to the grasslandserver GL-PROCESSING regularly.
SFN HP is regularly updated and now includes e.g. lots more of Site Info that can be shared easily with outside data users. For example, check out the maps for CH-FRU.
New pages: Available Flux Products and Search Fluxes give overviews of already calculated flux products. CH-LAE is currently still missing in these lists.
Each flux product has its own flux ID, and there are subpages with more details about each flux product, e.g. Davos 1999.
Currently, Amp 0.8.0 is available on the RDS, 0.9.0 is coming in the next days.
Site Reports
CH-AWS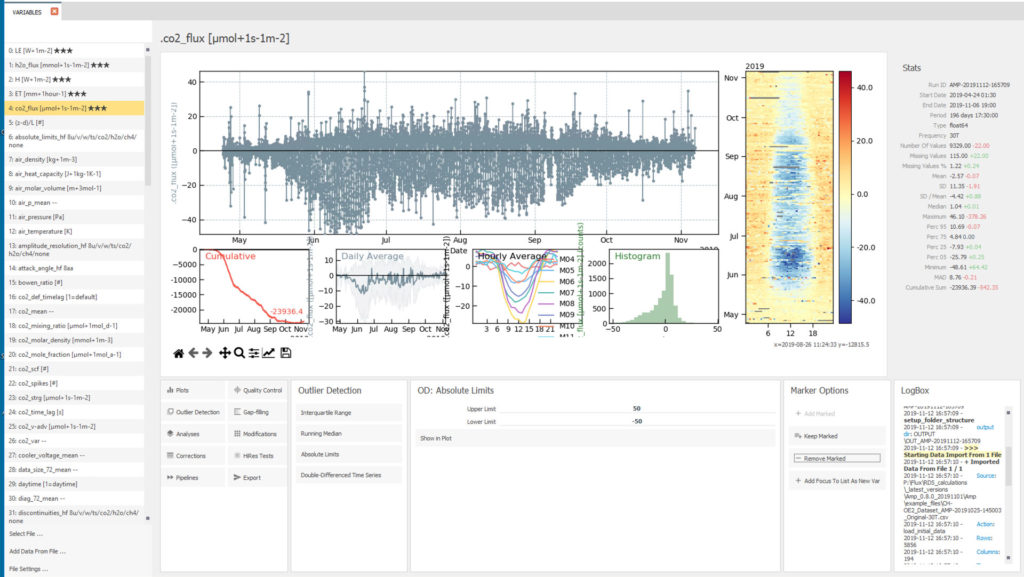 CH-CHA
CH-DAV


CH-FRU
SRP (LH): There were no major EC gaps this year. Regarding meteo data, there are currently issues with multiple measurements. See below: TS_GF1_…_1 data has errors since 31 Oct, TS_GF1_0x05_2_Avg_degC data is still missing (previously reported), SWC_GF1_…_2 still looks off, since 17 Oct.
CH-INO @CH-OE2
SRP (RM): Nice peaks of N2O in October and some minor peaks of CH4.
CH-LAE
–
CH-OE2
SRP (RM): Fluxes from August until now. Two powercuts in October but now everything should work again.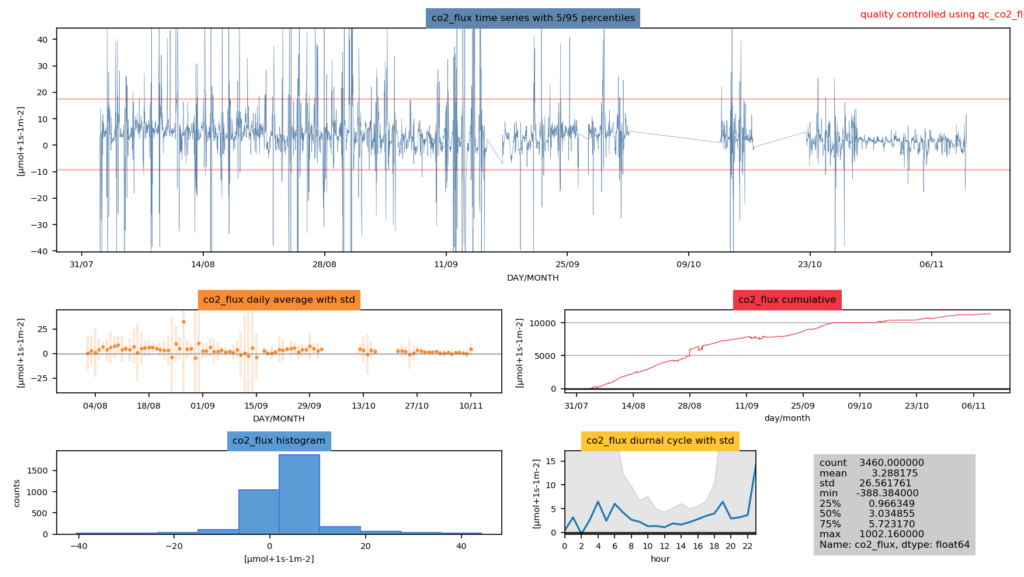 Last Updated on 10 Dec 2019 15:50