Short Report – QA/QC Meeting Oct 2020
Meeting Date: 29 Oct 2020

Participants
LH, AS, RM, MG, TB (5)
Talking Points
CH-DAV PI fluxes (up to Level-4) are now available in FP2020 (1997-2019)
Checked fluxes CO2, H2O, CH4 and N2O.
Processing for CH-LAS will restart soon.
Info
If you are (Tech-)SRP, please attend QA/QC meetings or tell LH if you can't, needed for planning of the meetings.
SRP & Tech-SRP: please prepare short statement about your site and send to to LH (max. 2 sentences)
The purpose of QA/QC meetings is to check on current, incoming data. SRPs choose specific issues we should look at together and discuss in the group. Fluxes are checked if the respective SRP wishes to do so.
Site Reports
CH-AWS
–
CH-CHA
IF (SRP): The QCL's time seems to have come to an end, no data since 1st October. Last cut on 08.10.2020 visible in CO2 fluxes.
CH-DAV
CH-FRU
LH (SRP): Good year with few gaps, fluxes look good.
CH-INO @CH-AES
RM (SRP): Harvest on 15 September and slurry application on 20 October.
CH-LAE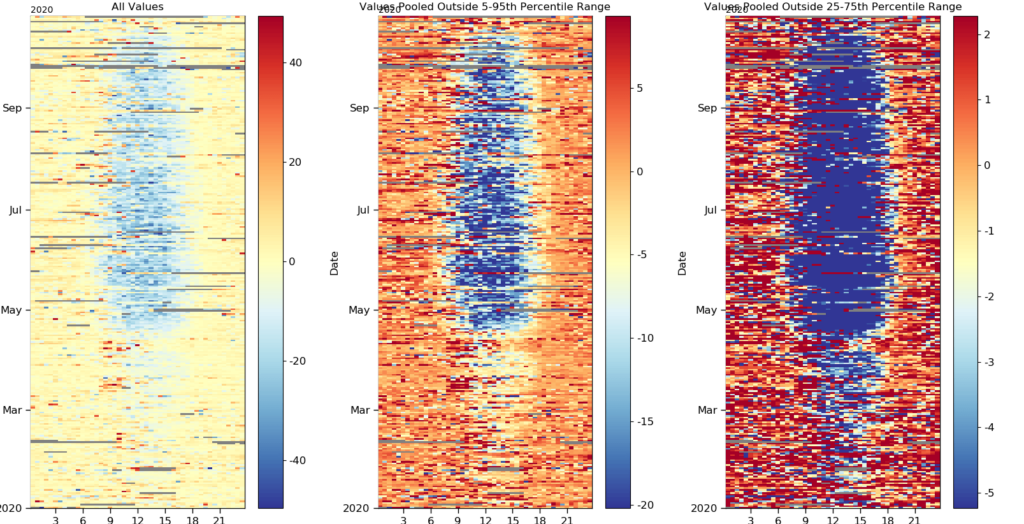 CH-OE2
RM (SRP): Temporary grassland (clover-grass mixture) growing since 19.08.2020. Sonic died again due to defective transducers (the only pair which was not replaced so far). New Sonic installed on 15 October. First cut of temporal grassland on 19 October.
Last Updated on 30 Oct 2020 09:31